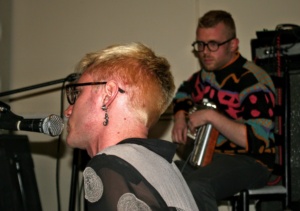 Moth Broth is a collaborative project with Greg Hatem, known for our signature psychedelic style we call "witchpop" or "devotional psychpop witchpop." The two of us have performed all over Baltimore at venues such as The Crown, The Windup Space, The 5th Dimension, and more.
You can download and stream some of our recordings on our bandcamp page or contact us for booking by emailing me.
Below, you can stream our single, "Crawl Inside The Yam" and watch us on Youtube at The Windup Space's Wickerman Tribute Show in 2016.